Login
Log in
Dont have an account? Register
A new website
29 Sep 2019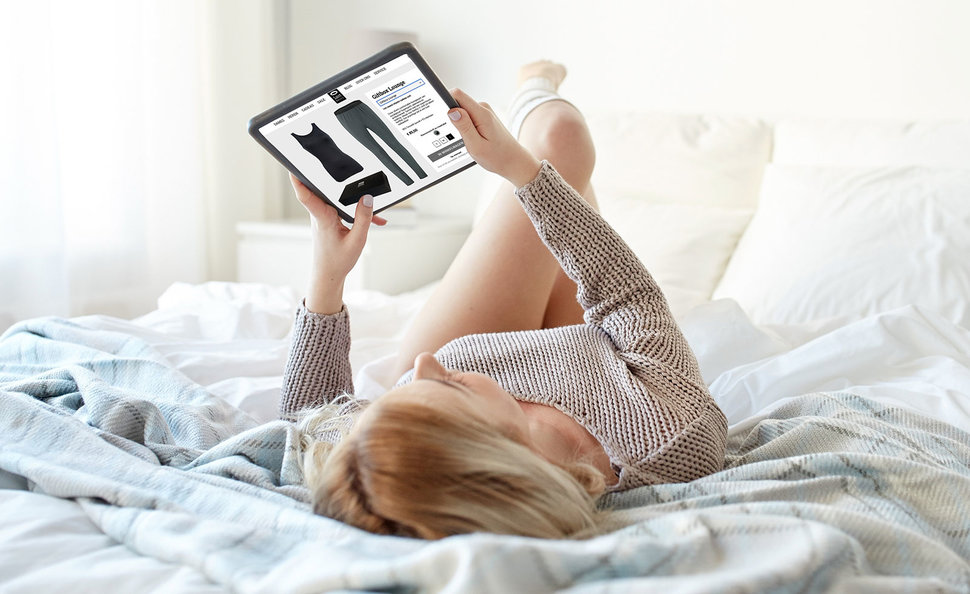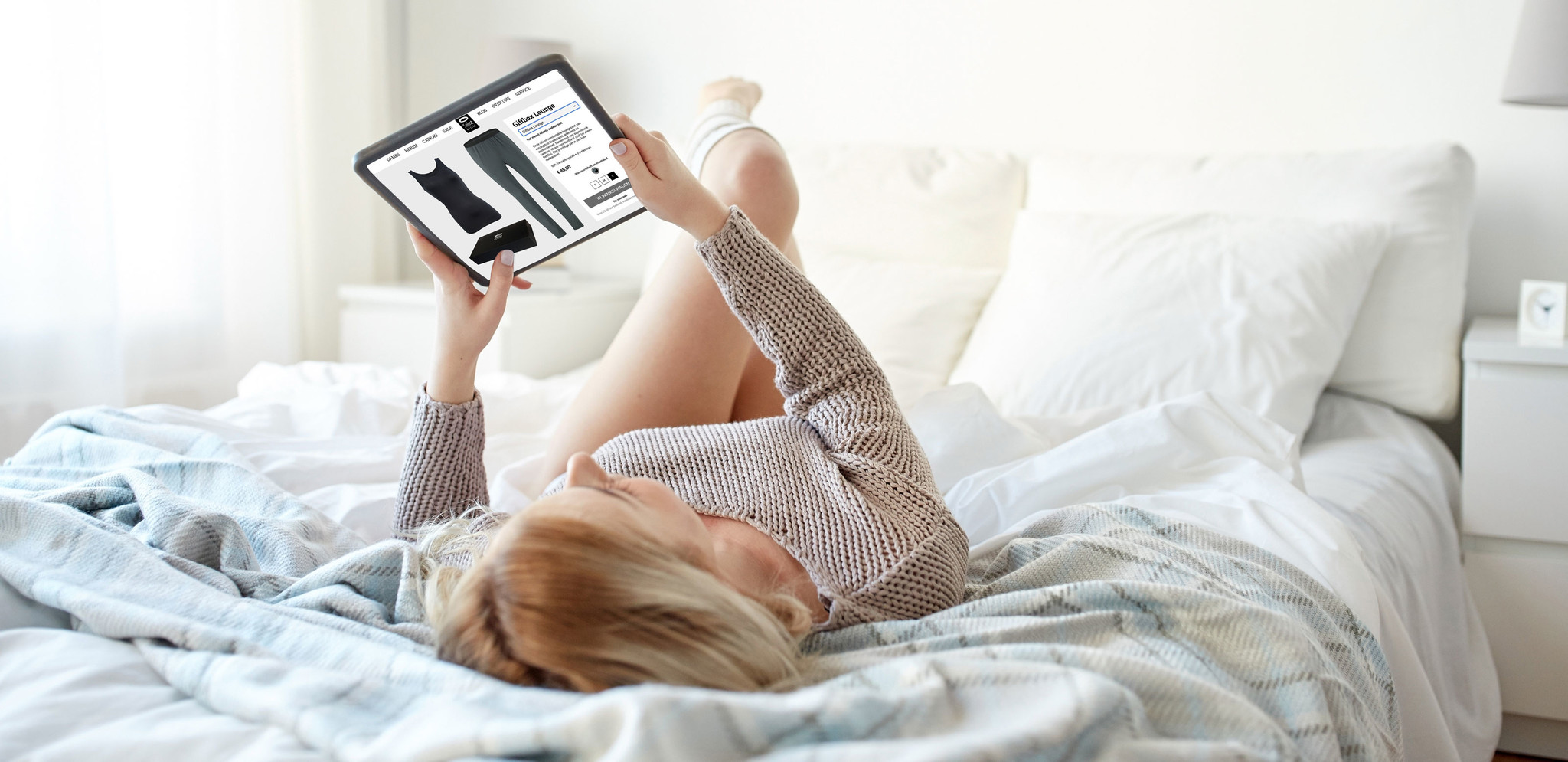 Welcome to our brand new website. We hope you will use it happily!
We've stuck to the style you know and love, but we have improved the manageability and flexibility of the site. There are a few important changes that you should know about. Please read on!
Important: set your password
Your account has been transferred to the new system, but you have to reset your password. It's pretty easy: go to this page and enter the email address. You will be sent a link for setting a new password instantly.
After this, you can log in by clicking the login icon 

in the top right-hand corner (or in the mobile menu: click login/register). When you're logged in and place an order, your address information will be entered automatically.
You can request your order history
Do you want to know what you have ordered in the past? You won't see old orders in your new account, but of course we have saved them for you. Send us a note and we'll get this information to you as soon as we can!
Naturally, new orders will be saved in your new account.
Send to a pick-up point
You can now choose to have your order delivered to a PostNL pick-up point. We will add pick-up points for other countries soon. Please note: pick-up points are only displayed after you have logged in and/or have entered your address.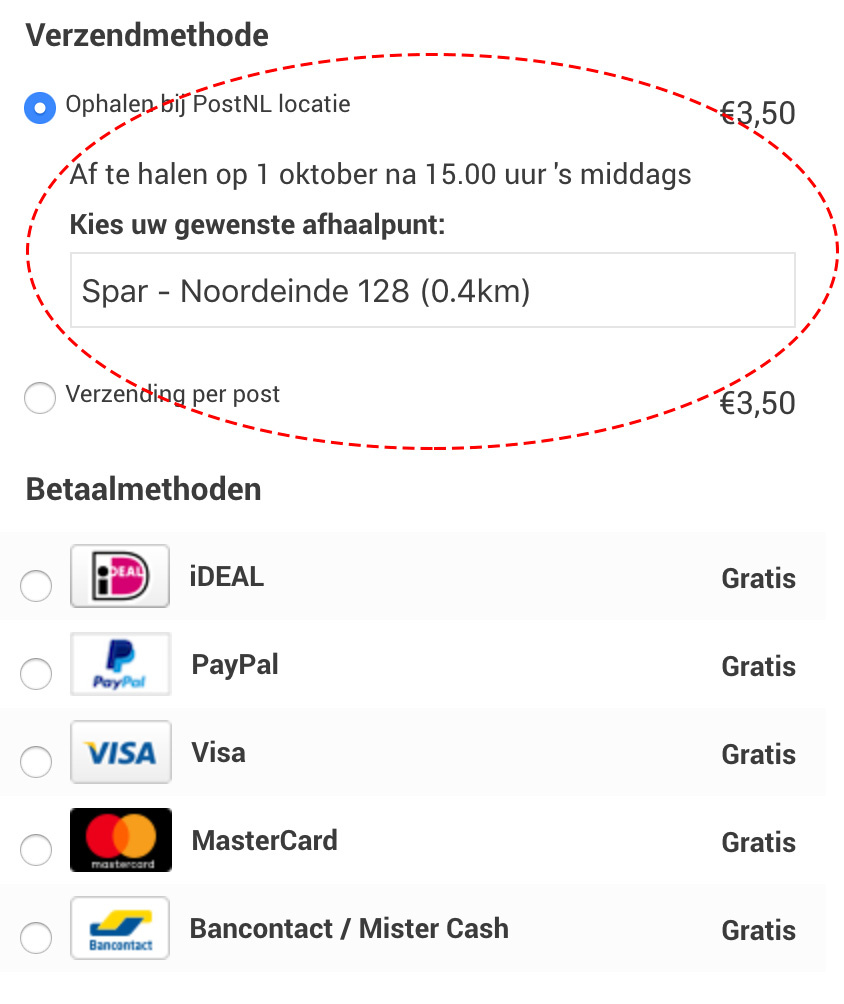 Faster and easier shopping
When you click a product in the main menu, you will first see a list of available colours. In this list you can fast-add products to your shopping cart. If you want more information, like size guides, washing instructions or quality marks, click on a product to go to the product page.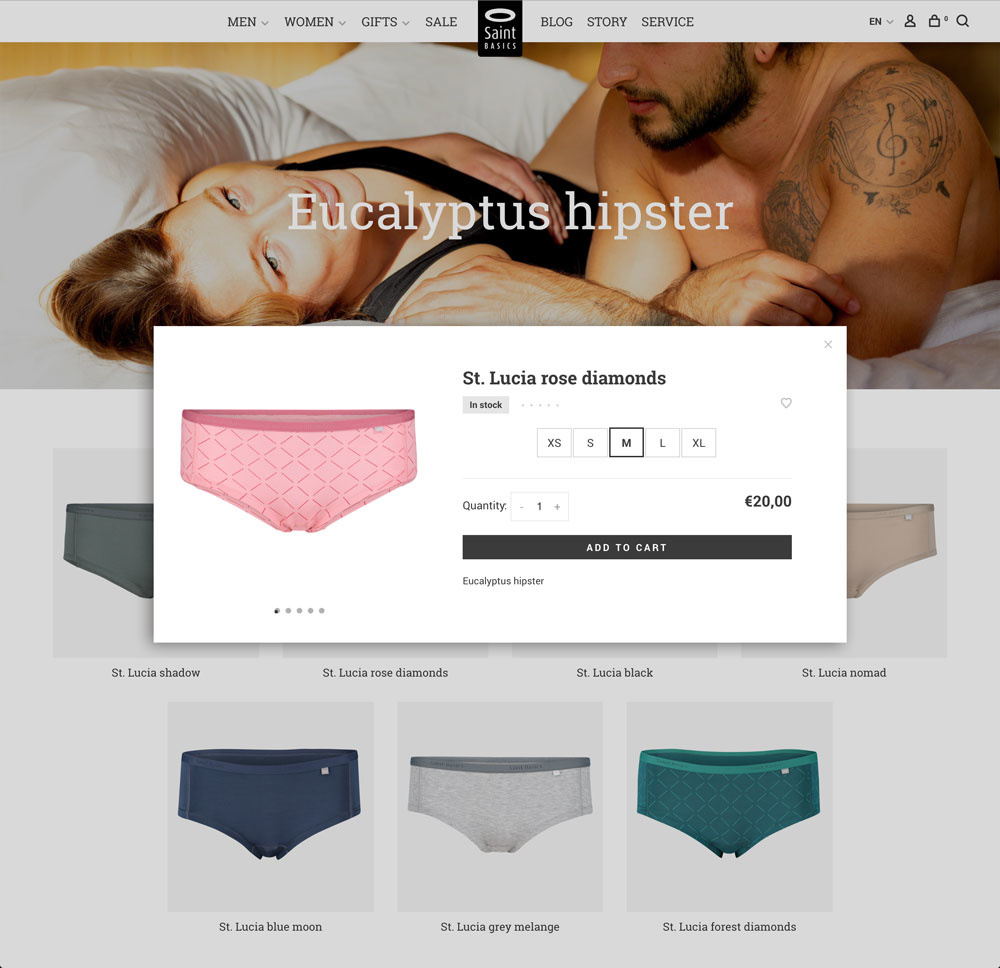 Want a quick peak at what's inside a set or giftbox? Click on the Sets or Giftbox header to get an overview!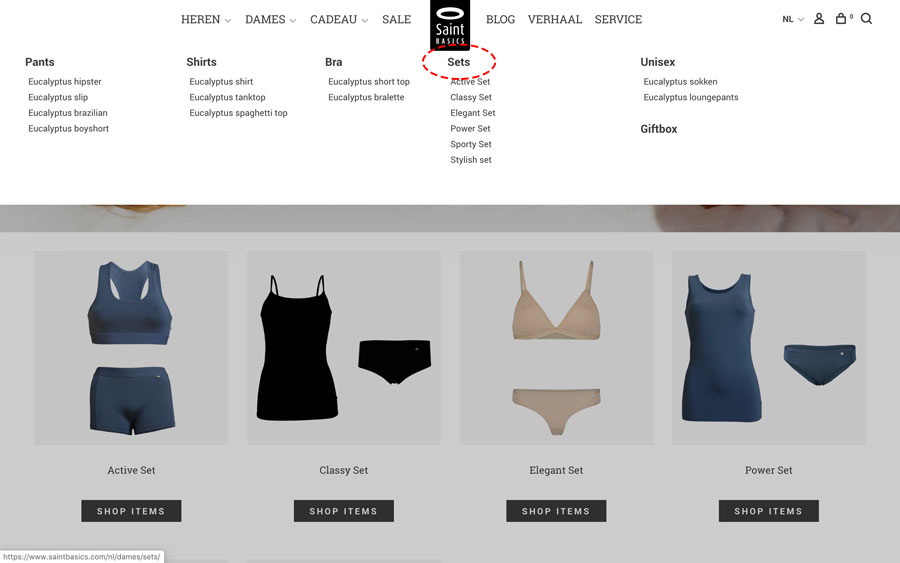 More flexible sets and gift boxes
Until now you have only been able to order sets and gift boxes in a fixed size. Now you have a choice. For instance, a different T-shirt size than underpants size. Plus you will get a 5% set discount now (doesn't apply to gift boxes).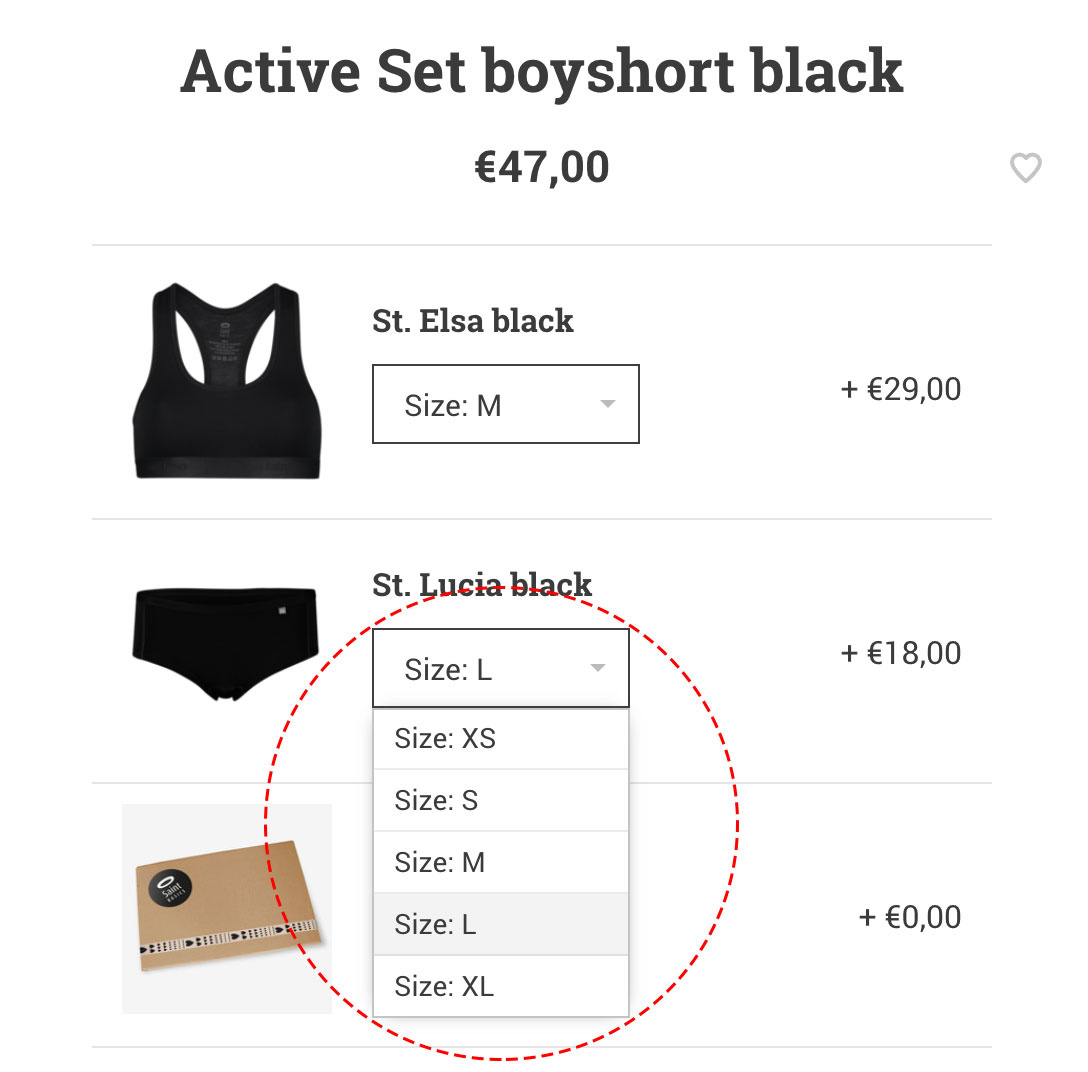 Mix & match shirts and pants, and get a package deal
Our fixed 2-packs, 3-packs and 5-packs are gone. Instead, you can choose different products from a category and still get a package deal. For example:
buy St. Isabel + St. Elsa and get 5% off
buy 3 St. Luke boxers in different colours + 2 St. Casimirs and get 10% off
These discounts are applied automatically in your cart. See the which rule applies to which product underneath the product description.

Note: when you apply a discount from the newsletter (usually 15% or more), this code will replace the mix- & match discount. 
Find your size faster
We have added a clearer link to our size charts right beneath the product description, so you can instantly find your right size. Should you have any questions we are always happy to help.

Make a wish(list)
If you like a product but don't want to buy it yet, you can put it on your wishlist by clicking the heart icon next to the product title. To create a wishlist, you have to be logged in.

Gift cards to come
At present, you can no longer buy gift cards in our shop. We aim to add them again towards the holiday season. In the meantime, just email us if you want to give someone a voucher.
Do you have an unused gift voucher? You can still use the code! If something doesn't work, please let us know!
Tell-A-Friend will be replaced
In the next few months we will launch a new Rewards programme. Previously we offered a fixed 20% reward when a friend placed an order at Saint Basics on your recommendation. This programme will be replaced with more ways to reward you for recommending Saint Basics, or for buying regularly. Stay tuned!
Let us know what you think!
We hope you're happy with our new site. We always like to know what you think! Please answer a few short questions in our poll, it only takes a few minutes. As a thank you we will raffle a luxury gift box with some fantastic basics among the best ideas!
Thanks for being a Saint!