Login
Log in
Dont have an account? Register
An oasis in the city
11 Sep 2017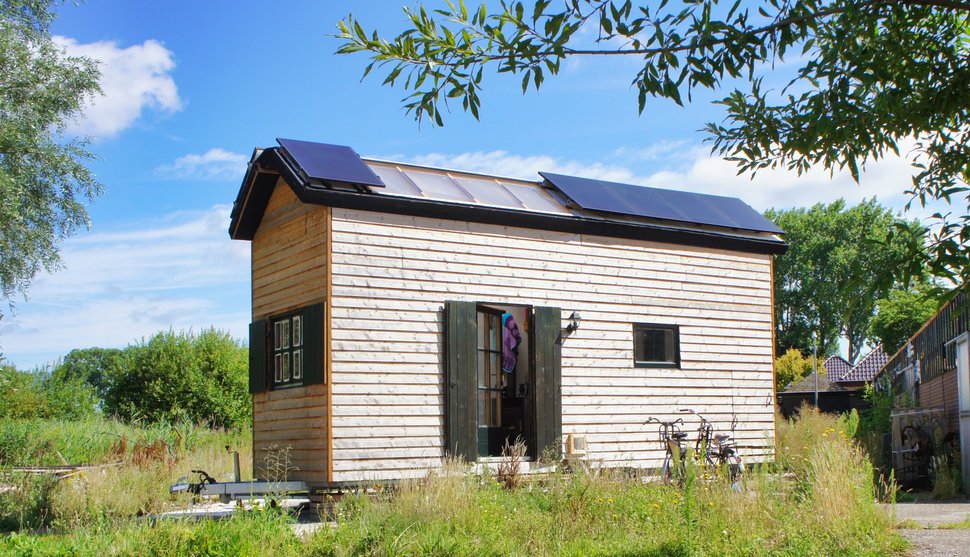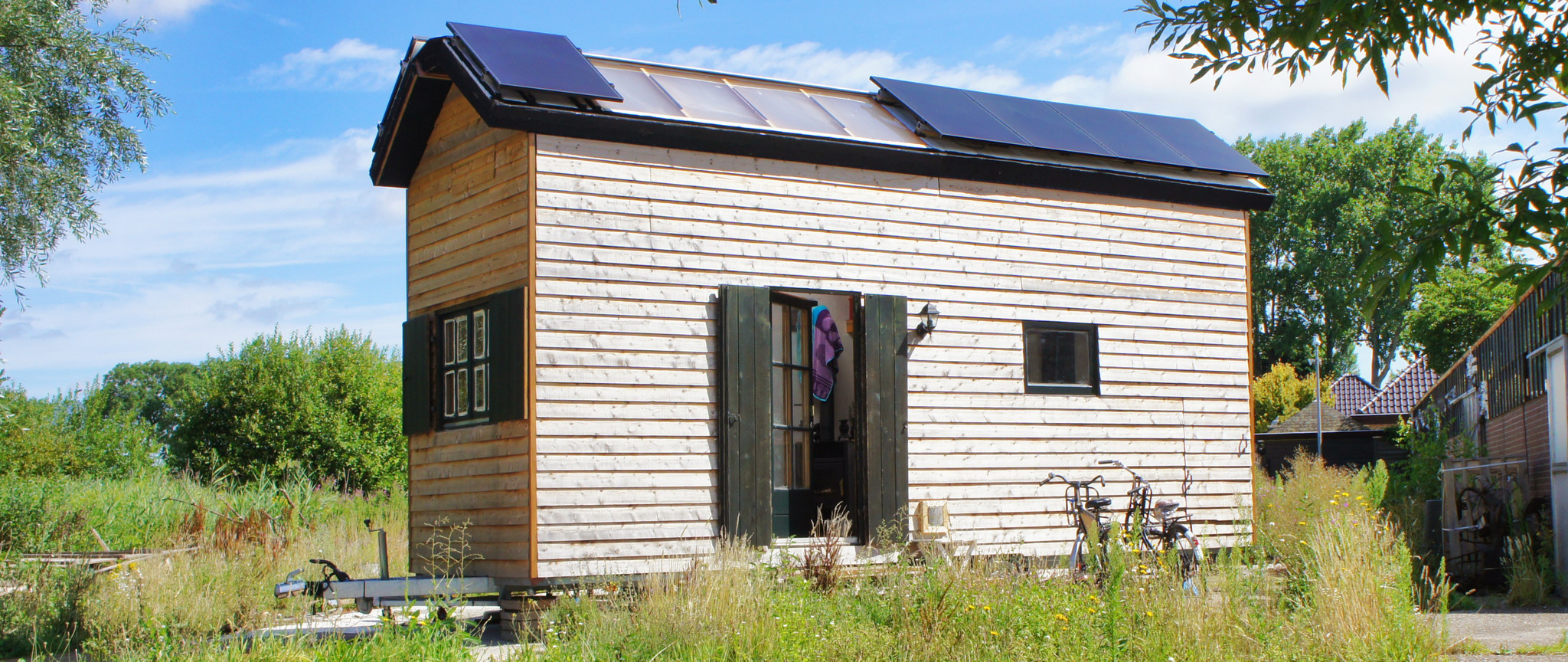 Along the Erasmusweg in The Hague stands a small oasis in the middle of the city. Here the council has approved a trial for a Tiny House village. A small group of people are working hard to build a self sustainable community, living in harmony and educating the public. When Bernhard and Maria invited us we couldn't wait to have a look around! Today Bernhard told us all about the project.
Tell us about yourself
Originally I'm an Anthropologist, and during my studies I became more and more interested in the role of materialism in today's society. This led to me trying to find bonds with materialistic items in my own life, and eventually snowballed into us wanting to become self sustainable & self sufficient. We decided to build our own house, and the appeal of not having any rent or mortgages led us to the idea of Tiny Houses.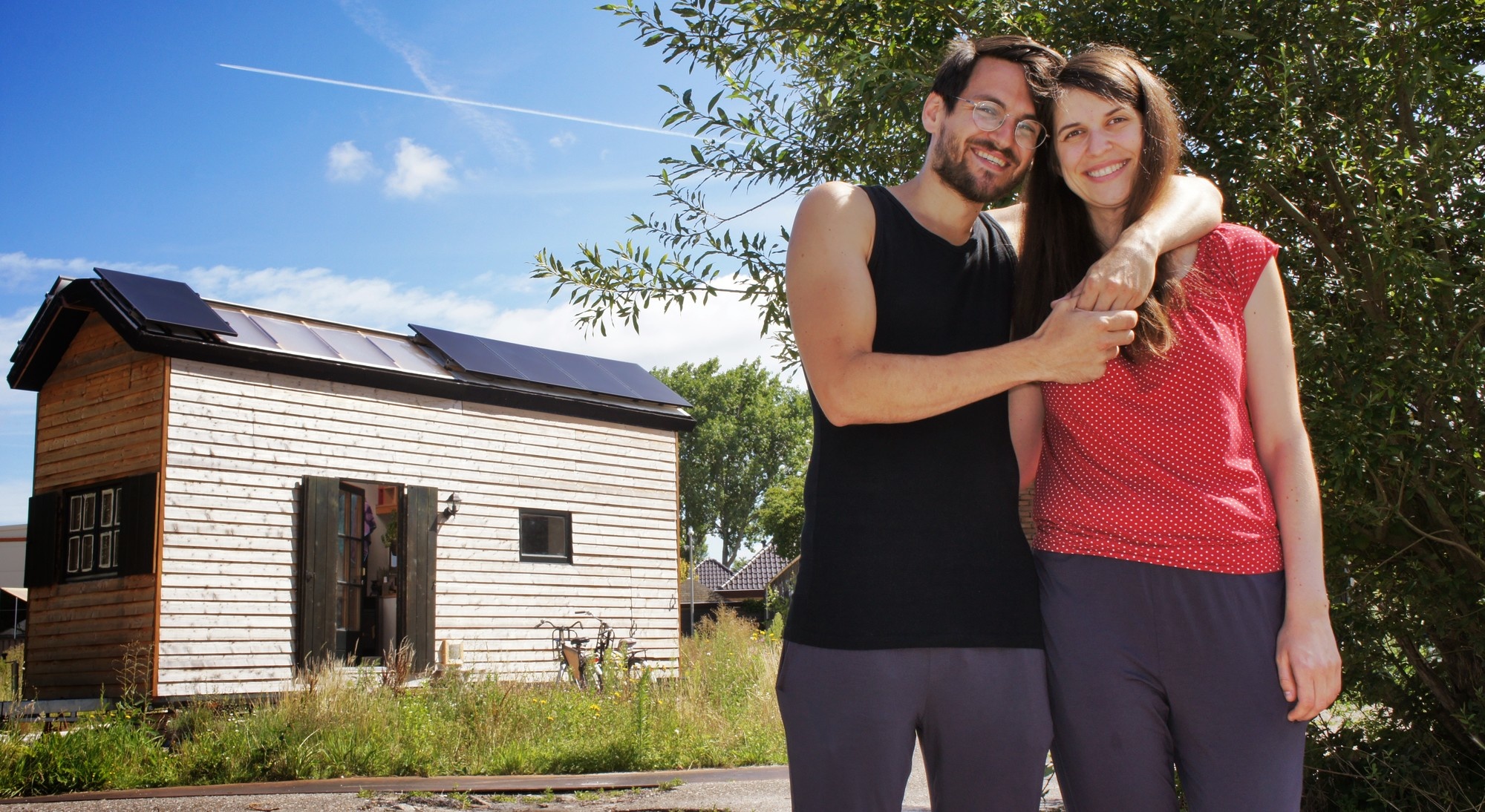 What have been some of the challenges of this project?
We had no experience going in, so the whole thing has been a big challenge. But the beauty in that is you get lots of chances to learn from you mistakes, and if you grow with the challenges you can turn them into positive aspects.
"We want to integrate into urban culture, not offer a way out"
What are your hopes for this project?
I really hope visitors won't just see a black and white story. This is quite an extreme example of future living possibilities, and we don't want them to see us as 'just another eco village' which is a world away from their own lifestyles. The aim is to integrate a sustainable model into urban culture, not offer a way out. We hope that by educating people who are interested we can form a bridge between their current lifestyles and ours, by making small changes.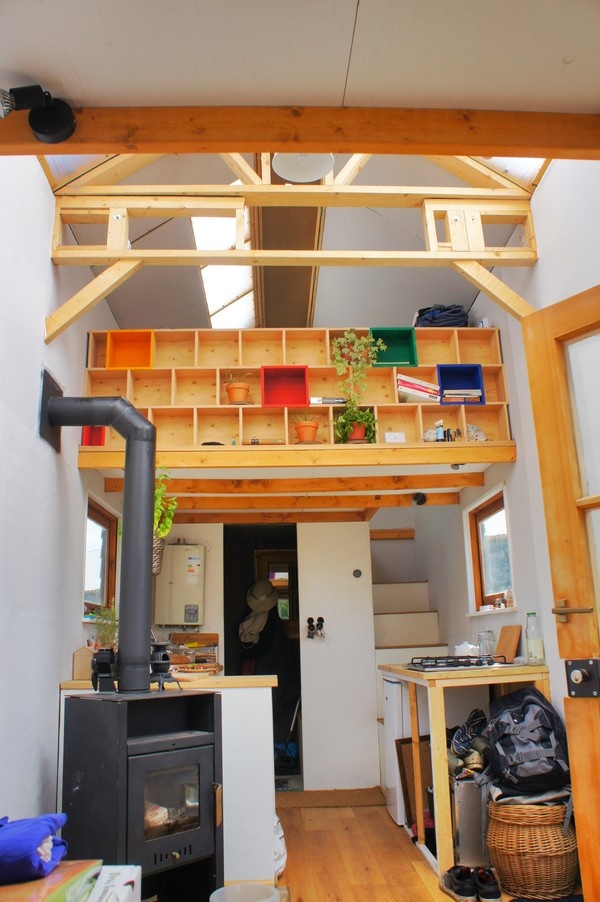 "We chose to live with less so we can do more"
Do you have any examples of the small changes people could make?
Once that sustainability bubble bursts you can find ways in every aspect of your life. Once I realized something felt unnatural to me, I started thinking of alternative solutions. The bigger changes will cost you in the beginning, but the emotional gain is incredible. If you only work for the money you end up chasing your own tail, trying to sustain a lifestyle you never have time to enjoy. We chose to live with less so we can do more, spending our time and energy on things we're really passionate about.
How did you get in touch with us as a brand?
That would be Maria – she spends countless hours researching sustainable products. We used to buy everything second hand, but over time we've switched to better quality products with high moral value. She was so excited to find the most sustainable fashion brand in the country! It feels great knowing exactly where my clothes come from and who made them.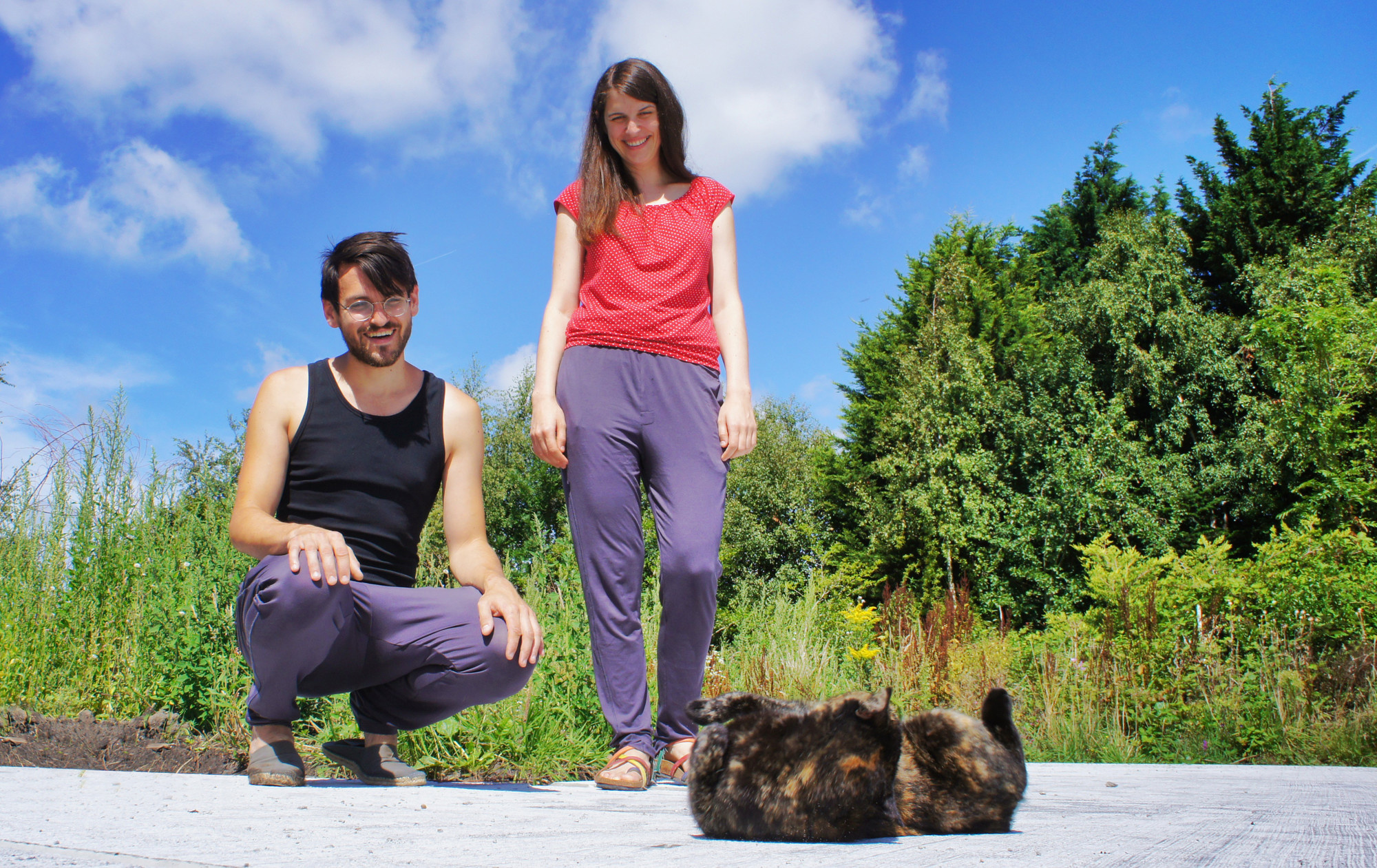 Is there anything special on your personal bucketlist?
Now my curiosity has been peaked, I want to learn everything. We are considering buying a big plot of land in the future, to build a community like this one somewhere in Europe. In the meantime there is still so much to learn, and I am lucky to have so many smart people around to teach me. One of my biggest realisations through all this is you don't have to be an expert to do something well, and by learning a bit about everything you can do anything you want. There are no limits to your creativity and possibilities!
Thanks for being Saints Bernhard & Maria!