Login
Log in
Dont have an account? Register
More with less
01 Nov 2017


What could be nicer than a long lie-in in the morning? Having less laundry? Feeling good by wearing your favourite clothes every day? These are the little things that make you really enjoy your life. By having less clutter, you have more time for the people and things you really love. One way to declutter your life and your mind is the 33/3 Challenge.
The 33/3 Challenge was invented in 2010 by Courtney Carver. This is what she says about it in the great documentary 'The Minimalists'
Source: http://theminimalists.com
"What remains is clothing that you really love!"
The 33/3 Challenge is a project that helps you reduce your wardrobe to the essentials: 33 items for 3 months. A big challenge for most of us, but the results are great: more space in your closet, your mind and your wallet. What remains is good quality clothing that feels comfortable and that you really love!
A perfect base collection
Some very important items in such a small wardrobe are your basics. These provide a perfect base collection to make endless combinations! Of course they have to fit you like a glove and stay in good shape for a very long time. According to our customers, these are the nicest basics: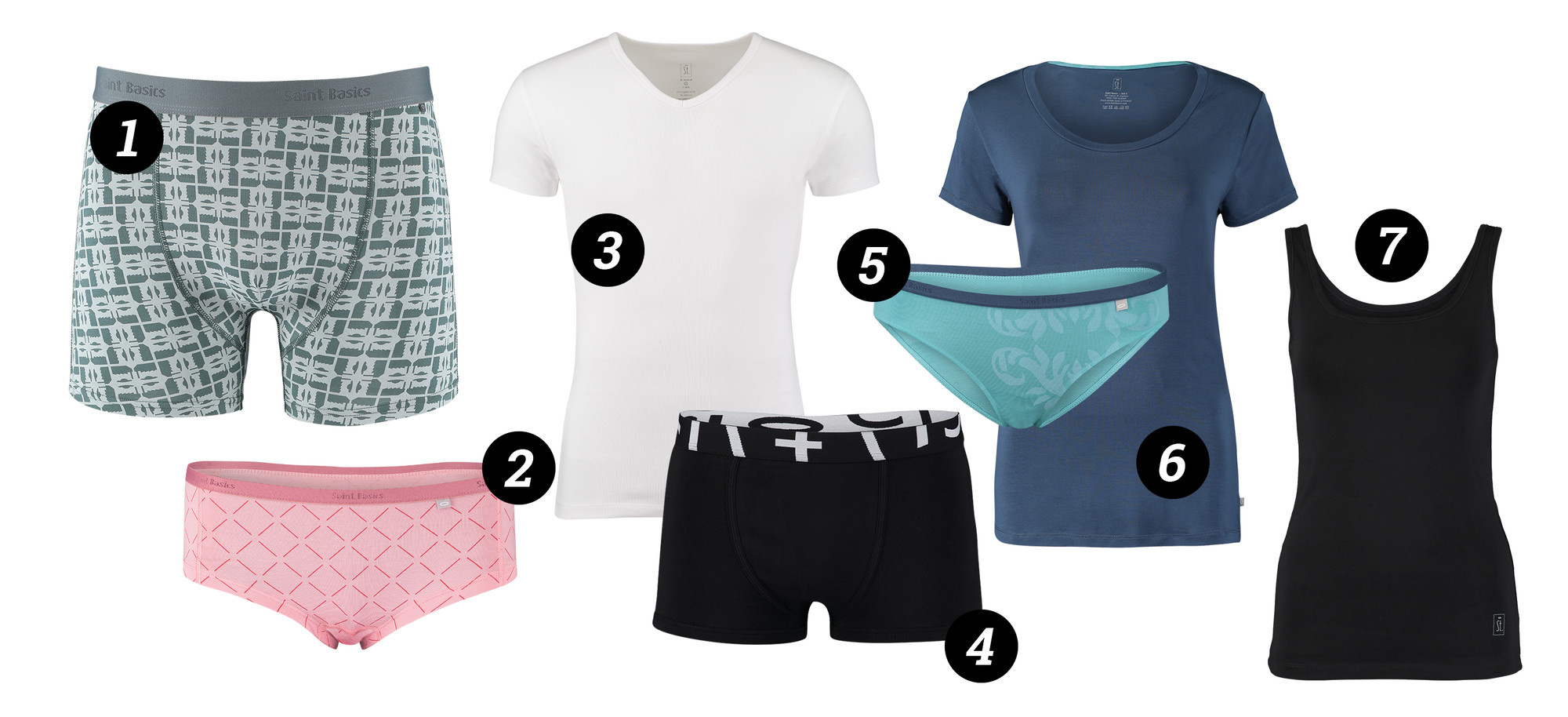 1St. Luke eucalyptus boxer  2St. Lucia eucalyptus hipster  3St. Michael organic cotton T-shirt  4St. Florian organic cotton trunk  5St. Emily eucalyptus briefs  6St. Isabel eucalyptus shirt  7St. Emma organic cotton tanktop

Buy for less
Would you like to try? Shop now or sign up for our newsletter below to get a €5,- discount instantly! And after that, you will save about 15% on your next purchases. It feels good to be a Saint!

') }