Login
Log in
Dont have an account? Register
The greenest brand
30 Dec 2017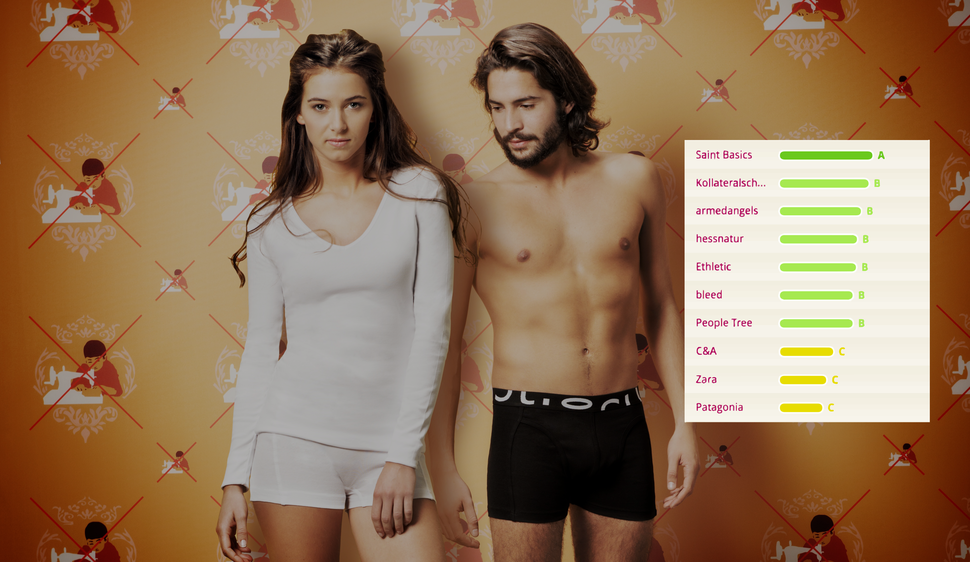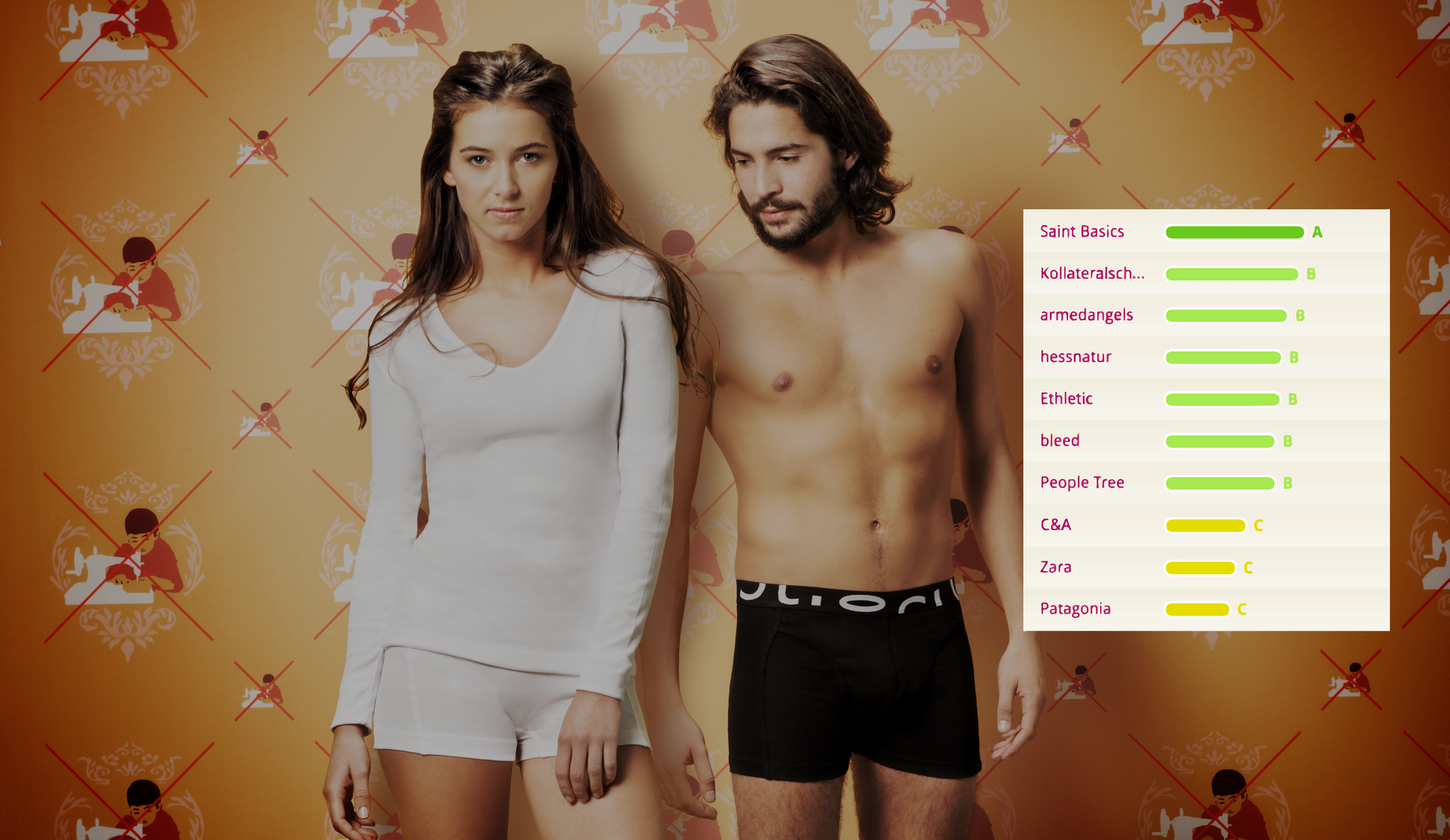 Did you know we're the greenest clothing brand in NL? For 7 years in a row now! On the independent website Rank A Brand, Saint Basics is the only Dutch brand with an A-status for sustainability in the category 'Fashion, clothing and shoes'. According to Rank A Brand, Saint Basics proves that "sustainability can be sexy too". We couldn't agree more ...
Many brands went down in the rankings after Rank A Brand started using stricter criteria. Only Saint Basics proudly kept its A-label. This is because we produce according to the strict GOTS standards. These ensure that our products are not only environmentally friendly, but also safe and socially responsible. So no pesticides, sweatshops or child labour. And everyone in the process gets fair payment. We also get a positive assessment on our transparency about our production process.

On top of this, we are also very energy-efficient and even more efficient with water. Our cotton collection contains 30% less water than the world average and even 70% less than cotton from India. But this is nothing compared to the new colour collection we have produced. It's made from TENCEL® lyocell, an innovatove fabric that has only 4% of the water usage of cotton, 5% of the environmental impact and a fifth of the land use. By doing this, we aim to keep a firm grip on our A-label.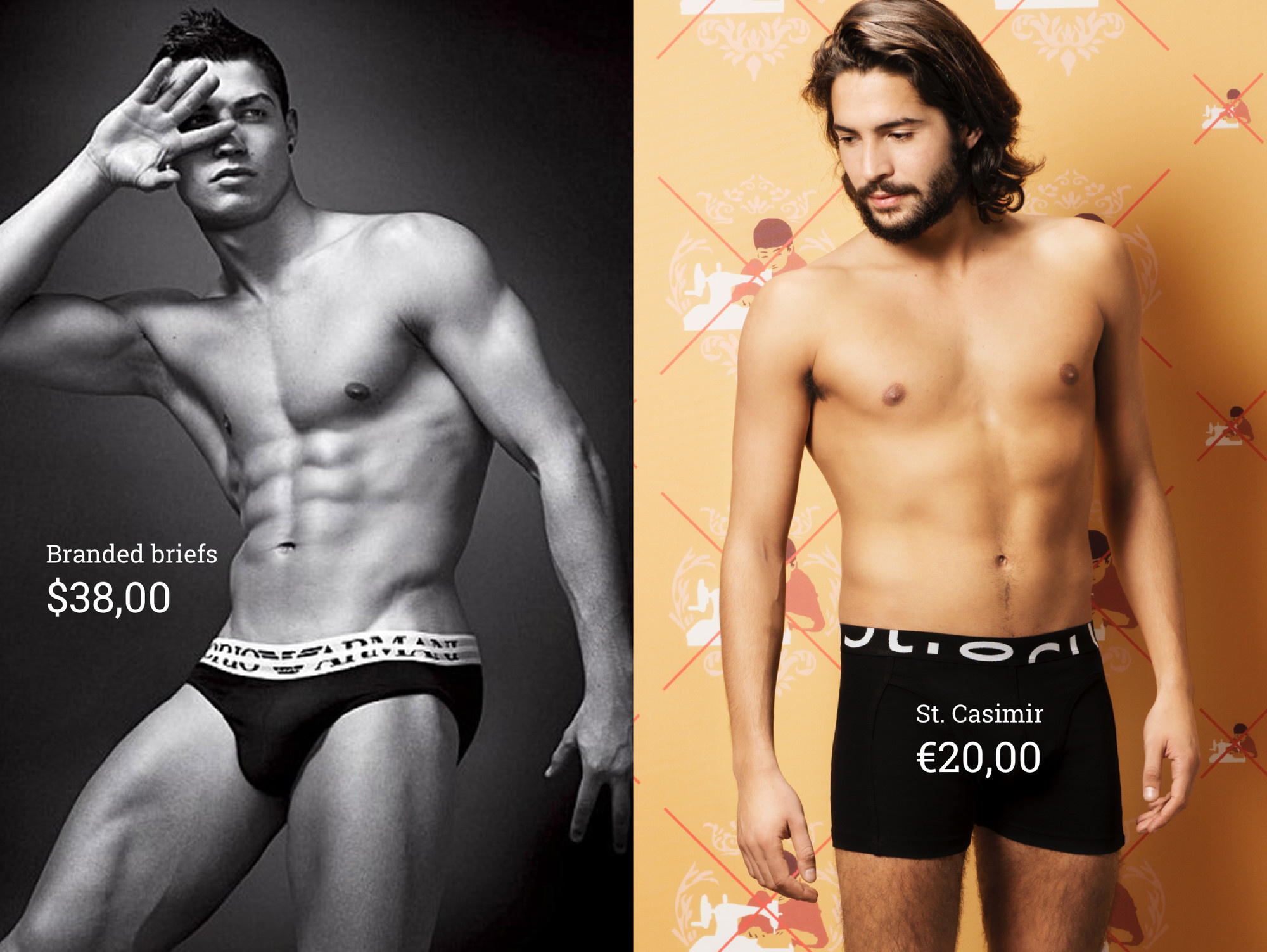 What if we told you the boxershort on the right is about 10x more expensive to produce?
Fair prices
In a comparitative article, Rank A Brand shows that major brands hardly pay attention to sustainable and fair production methods for underwear, but that you as a consumer do have a choice. Besides Saint Basics, the English brand Pants to Poverty is doing well, as is Minga Berlin from Germany. These are our 'functional friends' with whom we share a mission. We all strive for a cleaner and fairer clothing industry, for example by paying fair wages to all workers. Did you know that the average pair of boxer shorts is made for a total of fifty cents, by a child in a sweatshop? We don't want to have anything to do with that.
"How long will you keep on paying top prices for branded clothes, knowing that it's made in the cheapest way imaginable?"
A clean production process and paying fair wages, means we cannot compete with the prices at many popular retail chains. Our purchase prices are way higher than theirs, resulting in slightly higher retail prices for a real Saint. At the same time, our boxers and t-shirts remain cheaper than those of many well-known fashion brands. This should make you think, as a consumer. How long will you keep on paying top prices for branded clothes, knowing that it's made in the cheapest way imaginable?
We're happy with assessment sites like Rank A Brand, because they help attract attention to our sustainable mission. We can of course state ourselves that we're doing our best, but it's also nice to be appreciated by an independent source: "With this score [the A-label for Saint Basics], consumers can be sure that they are purchasing a top performing brand with respect to sustainability and labour conditions."
Now you heard it from somebody else ;-)