Login
Log in
Dont have an account? Register
From waste to wear
24 Jun 2022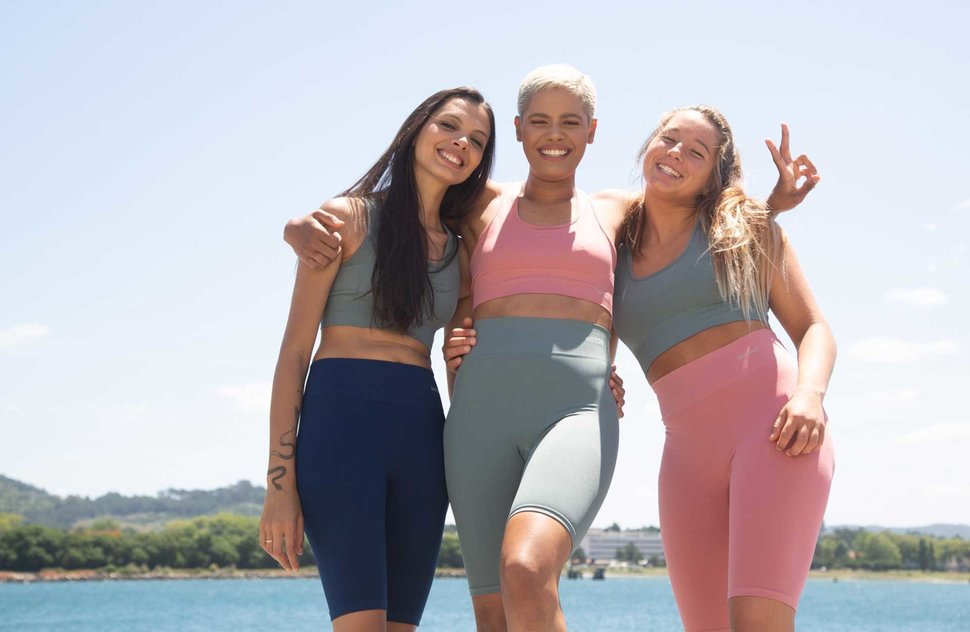 Our new collection is finally here! We have been wanting this for ages and have worked very hard to get it, so you can imagine how excited we are to introduce you to our new recycled collection.
Recycled, you say?
Yep! Recycled underwear probably isn't something you're into, but it's awesome for our new active wear collection. And although we were already super sustainable, recycling and becoming more circular has been on our wish list for a while now. We are avid about addressing the plastic soup problem, and all that plastic found in cheap clothes will now be re-used for our beautiful new products. So, what do we have for you? Rather than wait forever for everything to be finished, we are releasing the collection in phases. The first items available are women's leggings, capri pants and sports bras, which will soon be followed by our men's products, new socks and some handy accessories.
Is that comfortable?
Absolutely! All those leftover pieces of fabric have been recycled into a big, soft, comfy roll of fabric for us. And another reason we wanted this line so badly is because we're able to make it seamless. The knitting can be done in various styles in one go, which means it's double layered where you want support, and mesh where you want it to be extra breathable. We've also made sure it's not see-through ofcourse, so you don't have to worry about anything except your workout.
That's cool! What else can you tell me?
While eucalyptus is our superstar, we've found a way to include some of it's benefits into this fabric as well. All items have been treated with a revolutionary washing that protects you from bacteria, viruses and fungi, and prevents smelly odours. We're also working on a sock that prevents athlete's foot to complete your workout set! 
When will the rest of the collection arrive?
Well, this is a difficult questions to answer precisely. Delays happen sometimes and we don't want to dissappoint anyone by giving out a wrong date. But we can say that some products are being made, and others are on the way. We will update you as soon as they're ready!
So if your readers are into anything to do with fitness, the outdoors or yoga, they'll 100% want to know about this collection! And ofcourse you can entice them with your code to give them a 10% discount.